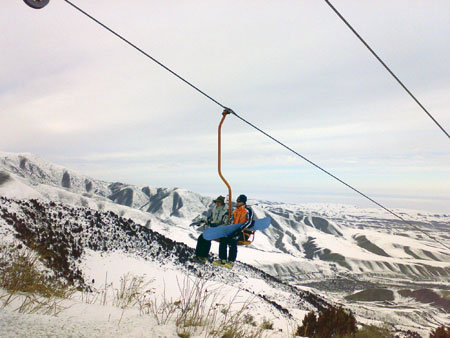 While winter is going as perfect as it can be in Kyrgyzstan, I will keep on recommending more and more destinantion for you to have the best winter breaks ever.
As you may have already figured, Karakol is not the only ski base in the country. Kyrgyzstan is the land of mountains and the places to enjoy winter sports are also that many!
So, for those who are now in Bishkek city, the closest and the best place to go is Kashka Suu ski base. Just about an hour from the capital, the mountainous area allows the visitors to enjoy skiing, snowboarding, riding on cable cars and somuch more according to your winter fantasy!
Cabins, beautiful and cozy rooms are able to stay for several days as well. Yummy food, drinks and fresh air are the things always available there.