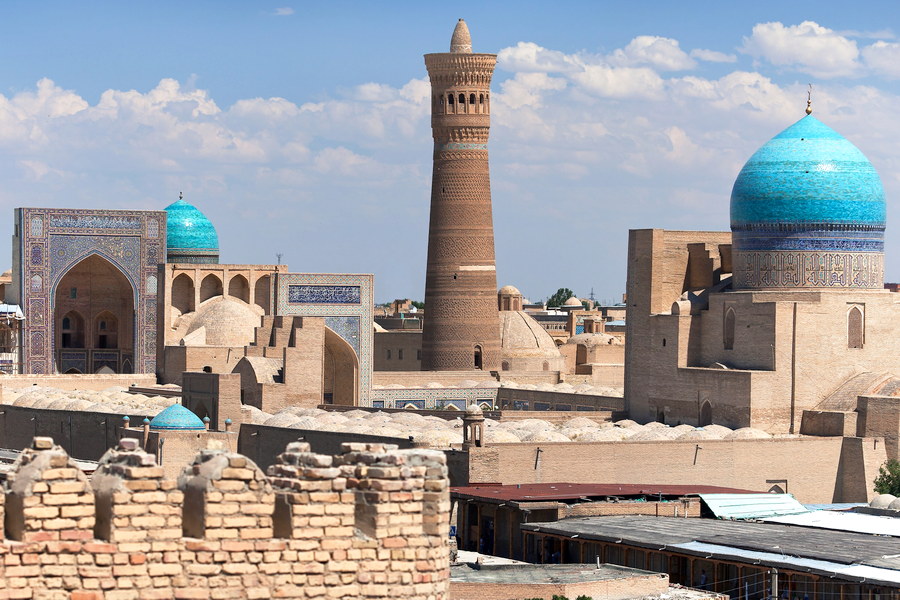 There is one city in Uzbekistan, which is mentioned as often as Samarkand and Tashkent, two greatest touristic sites of the country. That holy city is Bukhara and the reasons why it got this status of sacred place are so many…
Bukhara is so ancient that it is said to have been mentioned even in Avesto. Thousands of years ago, the city was the center of different civilization. During the period of the Great Silk road, it was one of the noisiest trade centers in Central Asia. The majestic buildings and colorful monuments that were built those times still remain and keep the greatness of it.
Bukhara was the center of not only economy, but also science, literature and especially religious studies. Students from all over the world came to the madrasah in order to learn at the most respected scholars. It is an honor to note that one of the greatest people in Islam's history, the author of the greatest hadith book, imam Al-Bukhari was also born here!