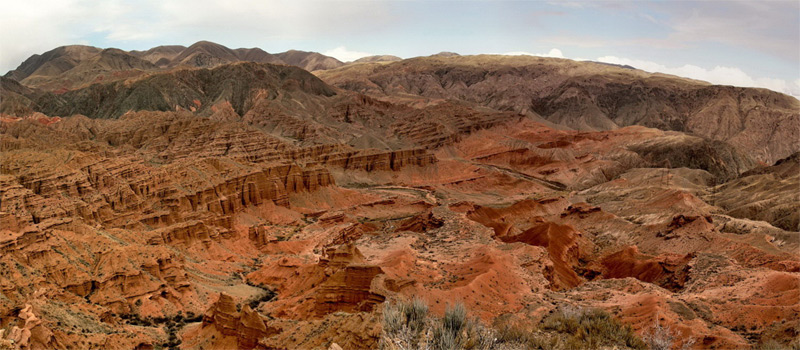 Here is another model of American wonder in Kyrgyzstan – the Great Kyrgyz Canyon! It is not as huge as the one in the United States. However, the beauty of it can definitely be compared in that level!
Konorchak canyons are located in the north side of a country and it takes about three to five hours on a car from the capital city of Bishkek. So, the earlier you leave, the more time you will get to spend at the destination.
The canyons are pretty huge in size, the length can get up to two hunded kilometers! So, on the other hand, the day will not be enough to explore the whole place at all.
What you will see there in the canyons are not only the red slopes with interesting shapes, but also the caves with mineral fossils of sea-shells.